5 Micropoems From & To America
Moratorium

Grievances are to be,
mass-produced, shelved. Later triggered & detonated.

Hypothermia

Out here, the blood clots
canon only, decree amputees illegal.

Trunchbull

Fatten with decadence
until plate chips
bottom-feeders' calloused
hands.

Upheaval

Grassroots, the earth creaks
at foundation when the
Temple quakes.

Rebuttal

Christ conscious,
awoke tendons threatened
by atrophy, Spirit moves
all.


---
My Tongue Was
1.jagged edged scalpel, flesh
cleaver
2. option to tonic, confused medicine man.
3. adolescent angst, all teenage turmoil.
4. Christ-side spear and crucifix,
5. made of cicadas and claymore mines. A loud earth.
6. callow, callous and aloe vera. Much curses and blessings,
7. claiming fleur-de-lis as brandished javelin. An angry pacifist.
James 3:5-6
---
My tongue is
1. Needle on 45 rpm, screaming,
"It wouldn't be nothing
without a woman or a girl!"
2. attuned to the lilt
in Lailah Ali's jab. How heritage can buck a trend.
3.  – to the hilt, hemmed at handle. A holster hitched at the hymnal.
4.    Limb to black sheep,
found foals in a heap
5.pooled at the celestial disk,
host trumpeting constellation
to the lamb.
6.     Relic to rejuvenation,
relegated to resurrection;
akin to resuscitation.
7.     Bunsen burner
in soundproof shelter;
domicile abundant in dilation.
What it means
to be a silent flame
in an elastic expanse.
A catalyst afar
from combustion
---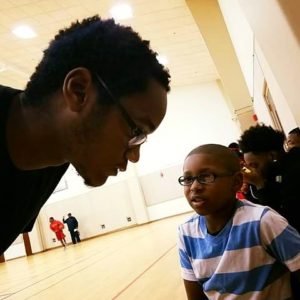 Terrance Brown
23 by way of St. Louis Missouri,
previously published in Bellerive's Sonder & the site Brooklyn Buttah.
A pacifist deciphering the mathematics of a war time society.
Bred from scribbles on the tabletops in your local schoolery.